Archives For Uncategorized
How A Website Or Blog Critique Could Massively Increase Your Income
Tonight I was talking with a friend of mine in Spain and he asked me to take a look at his website as he wanted to know what to do to make money online selling a really great product he has created.  The information on the website was absolutely great it had been well researched and was absolutely full of content and information.
There was however a few problems which I noticed that would drastically affect his income from the website, and that was there was not a lot that people would or could actually do after reading the information.   Yes you could with a lot of effort possibly find a link going to a sales post about the product but there were so many links and places to get lost along the way,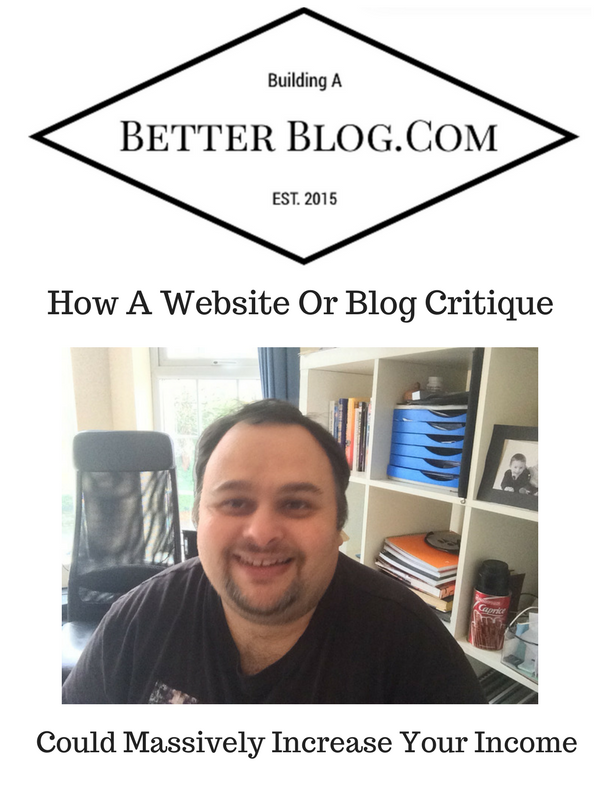 The thing is when you give too many options often people get confused and do nothing, the last thing you want to do when you have a potential customer on your website is to get them to do nothing, as this will completely destroy your conversion rate.  Most people assume that they need to spend lots of money to drive loads of visitors to their website. If they want to make a lot of sales, but often this is not true.
The thing is you could have a website with 100,000 visitors a day visiting it, but if there is no call to action. Or nothing for them to do, apart from looking at your website stats. How would you even know you had 100,000 visitors?
Well they might post some comments but without calls to action, anything to do or buy, the only thing they can do is disappear along with your potential money or sale.
My advice to you would be if you have a website or blog and have no idea what you are doing then get someone to do a critique for you depending who does it, It could cost you a few hundred dollars, but really in the long term it will probably make you that money back many times over.
And what you will learn from it could be worth hundreds, even tens of thousands or possibly millions depending on what you are selling.
If you are doing paid advertising the difference the critique could make might be the difference between you losing money on your advertising, or making a healthy profit.
Remember with paid advertising you can leverage it, If you spend $100 and make back $80 in the long term you have a problem.
On the other hand if you spend $100 on paid advertising and make $300 your advertising budget has now increased by an extra $200 for your next ad, then when you spend $300 and make $900 a $600 profit. You know have $900 to spend,
If you do the same again you have now turned your $900 into $2700,  in the meanwhile the guy who is losing $20 for every $100 he spends due to a bad website is either bankrupt or has quit..
Which one would you like to be?  I would normally charge $200 but for a limited period of time I will critique your website for $67 as a reader of my blog, That is a saving of $133  I am not sure how long I will leave this up here for at this price as I do have a very busy schedule.
If you copy and paste  this discount code at the checkout BBBdiscount it will reduce the price for you by $133 to $67
Want to partner with me in an online business Click Here 
This Was Day 24 of 100 Day Blogging Challenge Click Here To Join In For Free
How A Website Or Blog Critique Could Massively Increase Your Income